The tower defense games for android phones are notoriously addicting. The reason behind this is that you have a responsibility to protect your zone from attackers ! To you, it becomes a second virtual universe. Of course, you should not take yourself so seriously that you go cazy about the game.
Tower Defense (or TD as the genre is most often known) games are a type of strategy game that requires players to protect their territory by preventing opposing troops from entering. Constructing various types of buildings to keep out your foes and keep your dominion safe and secure is how you defend a territory. The tower defense games for android have been around for quite some time, with the first versions appearing in the late 1970s and early 1980s.
However, it's not only entertaining, but it also keeps your mind occupied in a positive way. The sharper your mind is, the better you defend. Yes, it necessitates the use of human minds. Playing video games isn't necessarily a waste of time; it may be a lot more!
As a result, it's not only about going all-out, but also about game-changing techniques that challenge you to strategize like a pro. So, if you're looking for some sophisticated or modern tower Defense games with all the strategic techniques, these top 10 tower defense games for android are a great place to start.
Top 10 tower defense games for android
1. Tower Madness 2
One of the most popular tower defense games for android is Tower Madness 2. There is a lot of TD (Tower Defense) weaponry to choose from. It provides a three-dimensional experience. As previously said, you are given a good arsenal of weaponry, including the Stun, Missile, Railgun, Plasma, and Mortar.
Different maps are available in the game to keep you engaged. You must safeguard your sheep while also defeating the enemy Aliens that are attacking. Upgrade your weapons as you play to show the aliens that they are not the only ones with evil power!
2. Plants vs. Zombies 2
Plants vs. Zombies 2 is a multi-award-winning casual tower Defense game that appeals to players of all ages as it boasts interesting gameplay and fascinating features. The game is a conventional tower Defense game with the objective of Raising Plants with unique powers for each plant in the garden and killing zombies approaching your house. If the Zombies break into the residence, they will "eat your brain." Plants vs. Zombies 2 brings a new storyline element to the game that is time travel. In order to avoid a time paradox, the game's protagonist must go back in time via several time periods. You will earn Plants with diverse qualities capable of destroying numerous Zombies with each mission.
3. Dungeon Defenders 2
Dungeon Defenders 2 is the result of combining a tower Defense game and a card game, but it offers the best of both worlds. Dungeon Defenders 2 follows the typical Tower Defense gameplay model, with armies and waves of diverse creeps and monsters rushing towards your base, and you must kill them by placing the various towers and Defenses at your disposal on the set spots assigned to you in order to maintain your forts secure.
Collecting cards allows you to unlock towers. Having said that, there are 40 towers to select from, each of which must be unlocked using cards. In addition, you have up to 20 abilities at your hands as well as 29 monsters to defeat. As you can probably see, you'll be playing this game for hours on end before you reach the last wave. There's also a PvP option if you want to put your talents to the test against other gamers.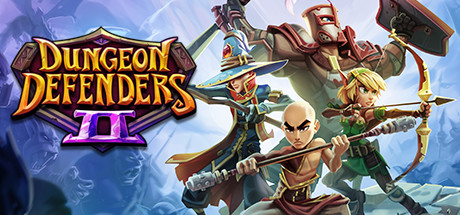 4. Kingdom Rush
The Kingdom Rush tower Defense series, which first appeared on Android in 2011, has been and continues to be played by millions of people. It is also one of the most popular tower defense games for android on the Play Store. The game is interactive, and the visuals appear to be of high quality. A fantastic set of terrains to play on. You have a variety of towers and magic at your disposal to combat the approaching enemy. You may also select Heroes to play with. Use a very strategic arrangement, since your towers will need to be able to destroy bosses who are far more difficult to kill than the usual minions that go through.
There are 40 different varieties of evil monsters in the game. You can't win this time defending against the troops. After killing a certain type of monster (enemy), you progress to boss bouts, where you must kill the leader of their species. That will not be simple!
5. Defense Zone 3
Defense Zone 3 is the most recent edition in a popular series of tower defense games for android. Defense Zone 3's distinctive Sci-Fi theme will appeal to players. The vast majority of tower defense games for android appear to have a fantastical spin to them, thus a futuristic tower defense game is a pleasant sight. It incorporates many of the elements from the previous two games, as well as some new ones to keep things interesting.
It also has numerous difficulty levels, eight different types of turrets, unique fights, and support for 20 different languages. Furthermore, the game makes use of difficulty options to ensure that you may find a challenge regardless of your degree of experience. The visuals are also rather nice.
6. Tower Defense
If you're searching for more playful tower defense games for android, Toy Defense Fantasy is a great choice. As you might expect, it has parts of typical tower Defense gameplay, but it's entirely focused on fantasy. To defend your fortress from the swarms of invaders, you'll be able to build structures based on fantasy realms, use spells, and more.
The game featured 72 levels at first, but it has since been expanded to almost 120 levels for you to enjoy. You may also choose from three different difficulty levels. The game's in-game currency or Coins are used to place various types of Defenses throughout the game.
7. Bloons TD6
Bloons TD6 is one of the most entertaining and challenging tower defense games for android. The graphics quality is great and does not necessitate the use of a high-performance gadget. In a nutshell, it performs admirably even on a low-end phone. Bloons TD 6, the most recent, was released in 2018. It has 20 maps, several upgrades, 19 towers, three upgrade pathways, offline support, new game styles, and more.
In this game, you play as a special agent (a monkey), and the points you earn allow you to employ better agents to protect the tower. You must put the points/money into the monkey lab. It also has three separate game types. Unfortunately, it is a premium Android tower Defense gaming software that will set you back around 1.5 USD. But still, it's well worth it!
8. Infinitode 2
Infinitode 2 is a straightforward tower Defense game with basic visuals. The game's simplicity allows you to build like crazy, with the potential to construct 1000 towers at once. As you might expect, the maps are massive, and there is a map editor for you to have some fun with. Every stage is infinite, and there are global updates during games that modify the scenario. The game is one of the most original tower defense games for android we've ever seen.
It's also ideal for individuals who only enjoy the most furious tower defense games for android.It is free to download with in-app purchases. However, according to the developer's description, you should be able to unlock everything without purchasing anything.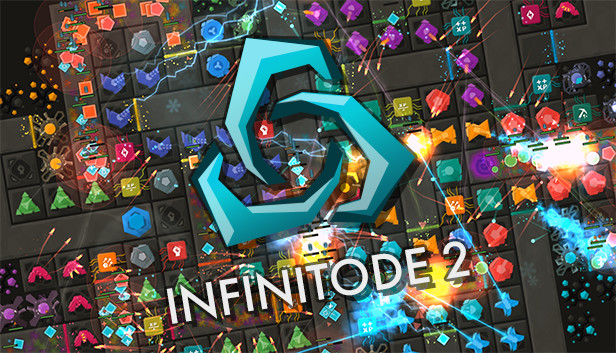 9. Radiant Defense 
Radiant Defense is a one-of-a-kind Android tower Defense game available on the Google Play Store. Although it may appear strange to some, many users enjoy the user interface and colors used in this game.
It follows a similar plot of the alien invasion. The game, on the other hand, provides access to a variety of unique weapons. Each weapon has a unique ability and has advantages and disadvantages, making the game entertaining and tough. This game is also playable on an Android TV.
10. Epic War TD2
Following a similar premise to the Alien Creeper, this Android tower Defense game provides a lot more action. If you're looking for a contemporary, graphically rich, and well-written plot in an Android tower Defense game, this is your best bet.
It has amazing weapons that will have you playing it all day. Surprisingly, while having demanding visuals, it blends in and performs nicely on low-end devices as well. Also, we discovered that, at some point, correctly estimating and scheming would allow you to easily win the level.
Final thoughts
Tower defense games are available on console and PC, but they've grown in popularity on Android. You may spend hours fighting waves of attackers and figuring out how different towers function to stop them in the shortest period of time.
There you have it ! This concludes the post on the most popular tower defense games for android. We chose each game with varied interests in mind, so choosing the appropriate TD should be a little easier for you.