Top 10 of the best tower defense games for android
Playing games is one of the many wonderful things you can do with your Android. The Google Play Store has a lot of amazing games, and if you like tower defense games where the aim is to block attackers from reaching a particular point by building towers, you'll be delighted to discover that the selection is extensive. Tower defense games are a fantastic way to spend time for hours at a time. Not only are tower defense games thrilling, but some of the best tower defense games for android are also aesthetically appealing, feature a piece of killer music, or require you to strategy, double the pleasure and enjoyment.
In this post, we will discuss the best tower defense games for android available on the Google Play Store; some of these games are free, while others are not.
1. 2112TD
2112TD is one of the best tower defense games for android. It is more based on micro-management than a typical tower defense game. At its essence, it is similar to most tower defense games. You place defenders, upgrade them as you play, and strive to maintain an advantage over the attackers.
It can genuinely take you back to a simpler time when you were playing games, so if that's something you want from your TD, give this one a chance. The space-y concept and post-apocalyptic futuristic style only add to its charm. You'll also notice that each game mode has a distinct vibe, with the Campaign mode being far more engaging than what you'll find in modern Android tower defense games.
Download 2112TD On Google Play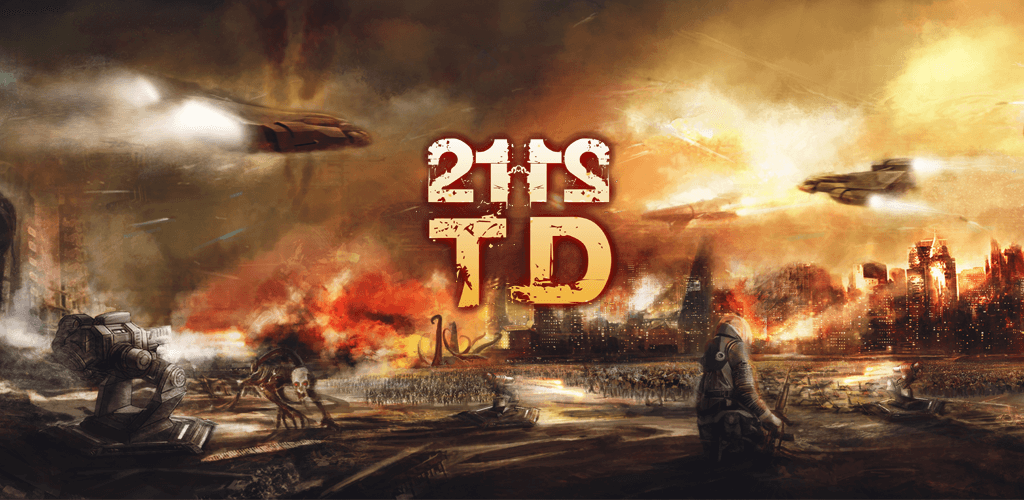 2. Bloons TD 6
Bloons TD is one of the best tower defense games for android. Bloons TD 6, the most recent, was released in 2018. It has 20 maps, a plethora of upgrades, 19 towers, three upgrade pathways, offline support, new game styles, and much more. Of course, prior editions of the game have their appeal, and some of them are still receiving upgrades. It's encouraging to see firms take the genre seriously even years after its second revival. Bloons TD 6 (and prior games) are good tower defense games for the money.
Bloons TD 6 is a popular tower defense game that can be found on the Google Play Store. In this game, you must create your ideal defense by combining monkey towers, upgrades, heroes, and active powers. The game is a lot of fun, and it's one of the greatest tower defense games available right now.
Download Bloons TD6 on Google Play
3. Defense Zone 3
Defense Zone 3 is one of the best tower defense games for android. It incorporates many of the elements from the previous two games, as well as some new ones to keep things interesting. To protect your towers, you must create an effective plan. The game has excellent visuals and is unquestionably the greatest tower defense game available today.
It also has numerous difficulty levels, eight different types of turrets, unique fights, and support for 20 different languages. Furthermore, the game makes use of difficulty options to ensure that you may find a challenge regardless of your degree of experience. The visuals are also rather nice. This one is a little older, but it's still an excellent one.
Download Defense Zone3 on Google Play
4. Defenders 2: Tower Defense CCG
Instead of following the trend, Defenders 2 takes a new approach. Defenders 2 is a combination of tower defense and card collecting. Collecting cards allow you to unlock various structures and other features. The items you unlock can be used in the game. The freemium element should be quite obvious.
This game, on the other hand, may provide a few dozen enjoyable hours of entertainment until it begins to pester you for money. It includes 40 towers, 20 spells, 29 monsters, and even PvP. This one has a mediocre ending due to microtransactions, but the first experience is extremely enjoyable. The graphical quality is promising. As a result, it operates well even on a low-end gadget.
Download Defenders 2 on Google Play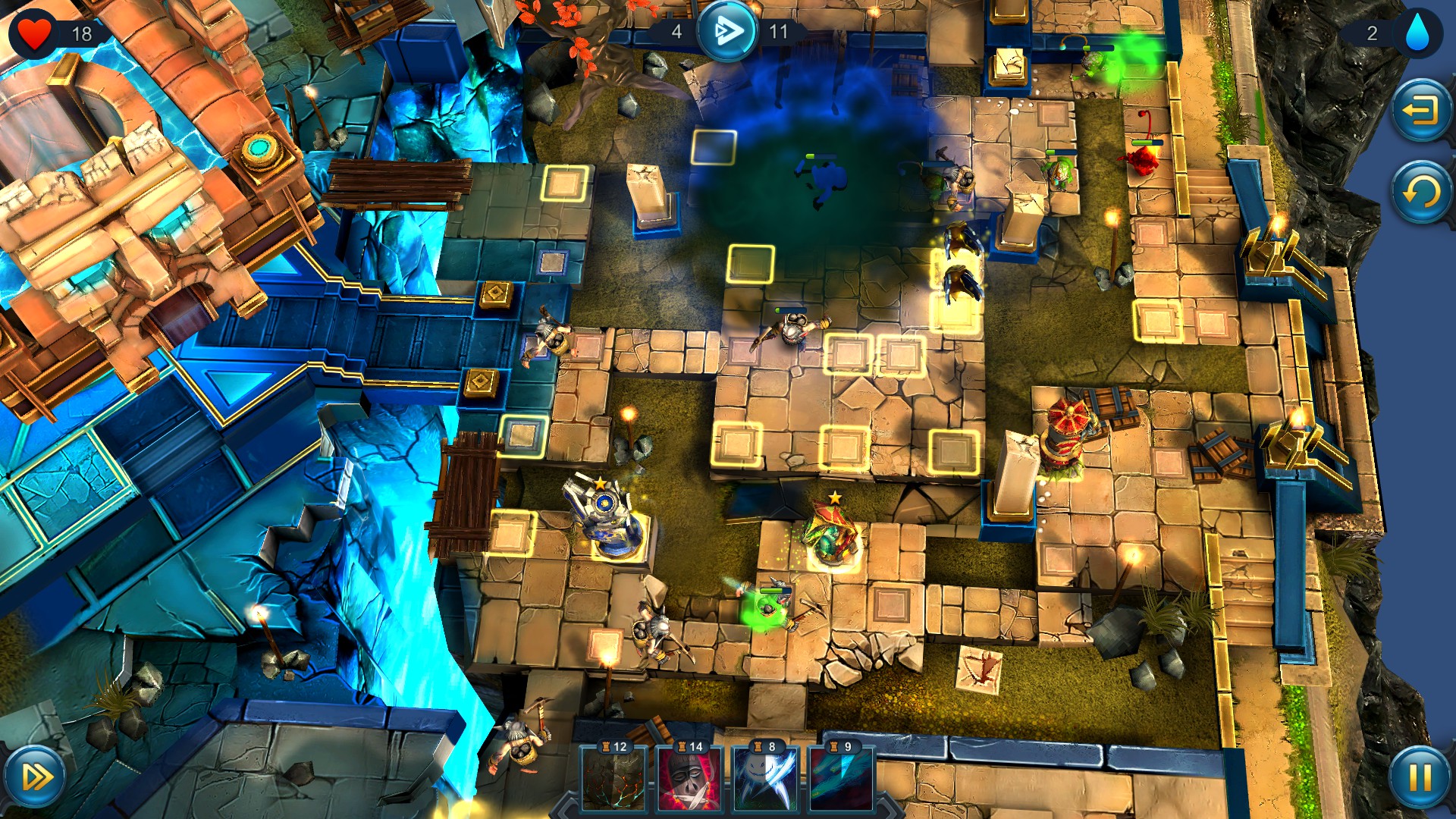 5. Infinitode 2
Infinitode 2 is a basic tower defense game with minimal visuals. The game's simplicity allows you to build like crazy, with the potential to construct 1000 towers at once. As you might expect, the maps are massive, and there is a map editor for you to have some fun with. Every stage is infinite, and there are global updates during games that modify the scenario. The game is one of the most original we've seen.
It's also ideal for individuals who only enjoy the most frantic tower defense games. However, according to the developer's description, you should be able to unlock everything without purchasing anything.
Download Infinitode on Google Play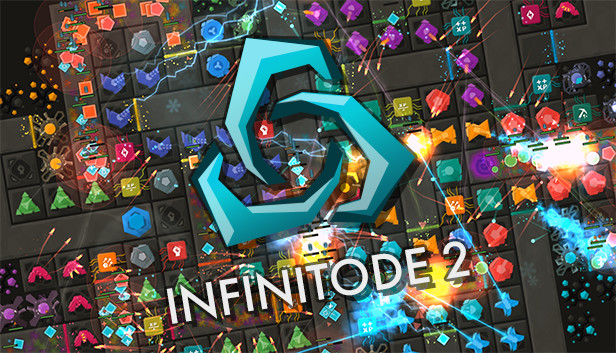 6. Plants vs. Zombies 2
Plants vs. Zombies 2 is a multi-award-winning casual tower defense game that appeals to players of all ages as it boasts interesting gameplay and fascinating features. The game is a conventional tower defense game to raise Plants with unique powers for each plant in the garden and kill zombies approaching your house. If the Zombies break into the residence, they will "eat your brain." Plants vs. Zombies 2 brings a new storyline element to the game that is time travel. In order to avoid a time paradox, the game's protagonist must go back in time via several periods. You will earn Plants with diverse qualities capable of destroying numerous Zombies with each mission.
Download Plants vs. Zombies 2 on Google Play
7. Tower Madness 2
One of the best tower defense games for android is Tower Madness 2. There is a lot of TD (Tower Defence) weaponry to choose from. It provides a three-dimensional experience. As previously said, you are given a good arsenal of weaponry, including the Stun, Missile, Railgun, Plasma, and Mortar.
Different maps are available in the game to keep you engaged. You must safeguard your sheep while also defeating the enemy Aliens that are attacking. Upgrade your weapons as you play to show the aliens that they are not the only ones with evil power!
Tower Madness 2 is a well-known Tower Defense game that you can play right now. Tower Madness 2's biggest feature is that it has almost 70 levels, nine towers, and hundreds of creatures to combat. Not only that but Tower Madness 2 has a multiplayer option in which you may compete or play with your buddies.
Download Tower Madness 2 on Google Playstore
8. Kingdom Rush
The Kingdom Rush tower defense series, which first appeared on Android in 2011, has been and continues to be played by millions of people and is among the best tower defense games for android. The game is interactive, and the visuals appear to be of high quality. A fantastic set of terrains to play on. You have a variety of towers and magic at your disposal to combat the approaching enemy. You may also select Heroes to play with. Use a very strategic arrangement, since your towers will need to be able to destroy bosses who are far more difficult to kill than the usual minions that go through.
There are 40 different varieties of evil monsters in the game. You can't win this time defending against the troops. After killing a certain type of monster (enemy), you progress to boss bouts, where you must kill the leader of their species. That will not be simple !
Download Kingdom Rush on Google Playstore
9. Dungeon Warfare 2
You may consider it an inherently restrictive genre, as it applies a rigorous framework to the strategic framework. However, Dungeon Warfare 2 is a massive undertaking that requires you to build entire lethal dungeons. It's unusual in that regard, but it's fast-paced conflicts make it highly entertaining. Furthermore, we feel that its pixelated, antiquated aesthetic is only appropriate for Dungeon Warfare 2.
It's without a doubt one of the best tower defense games for android. If you're thinking about giving it a chance, be prepared to bash opponents left and right, participate in chaotic and quick encounters, and make last-second decisions. Overall, it's tough but so rewarding!
Download Dungeon Warfare 2 on Google Play
10. Steampunk Defense
Last but not least, Steampunk Defense offers everything you need to improve your tower defense gaming. To begin, the game has exciting activities in which you must defend your nation against fierce attackers. As a result, you have no choice but to assemble a strong crew of gunners, snipers, and ice towers. When your crew is completely prepared and armed, you will begin your struggle to protect your freedom.
Another interesting element of Steampunk Defense is the ability to battle in various locales such as tropical islands, deserts, and mountains. The game includes up to 24 defense levels as well as a hard multiplayer mode where you may compete against other players.
Download Steampunk on Google play
Final Thoughts on the best tower defense games for android
There are various additional tower defense games for Android. However, not every game is deserving of the title "greatest." Plants vs. Zombies 2 is the simplest but still a good choice. If you enjoy animals, you should try your hand at becoming a special agent monkey in Bloons TD6. The remaining would be up to your particular choices.